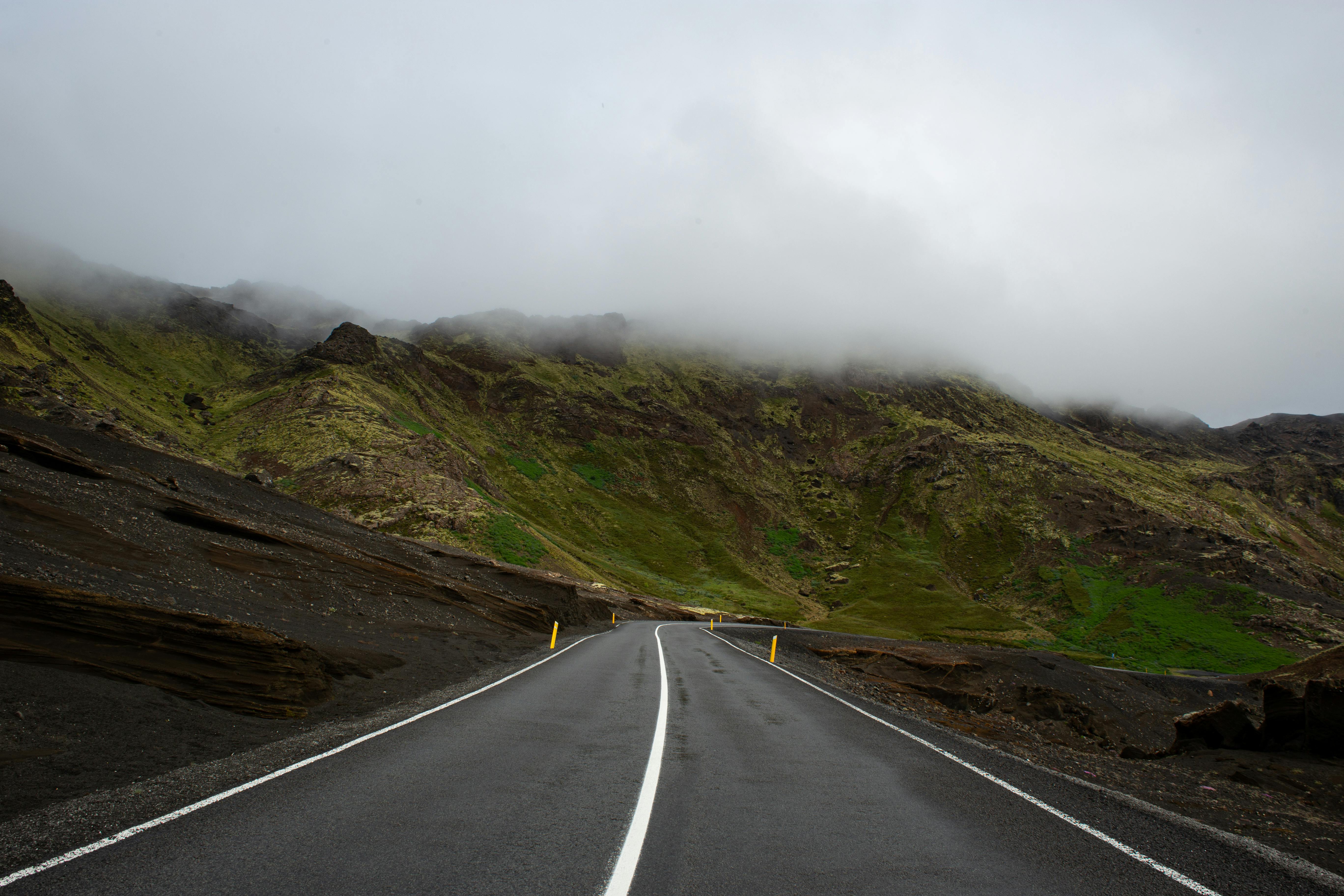 These five hikes, all within 10 miles of Gatlinburg, TN, are overwhelmingly popular. Each of these trails is extraordinary, even by Smoky Mountain standards, with magnificent views, remarkable scenery, and beautiful waterfalls.
1- Laurel Falls Trail is located 4 miles west of the Sugarlands Visitor Center in Little River RD. This 1.3-mile paved trail leads past a overlook to a beautiful 75-foot waterfall. Laurel Falls is considered one of the most popular waterfalls in the Great Smoky Mountains. The trailhead is near Townsend and the hiking time is 4 1/2 hours. This out and back hike is one of the most popular hikes in the Smokies and you can expect this trail to be busy, especially in the summer season and on weekends.
2. Chimney Tops Trail is located 6.7 miles south of the Sugarlands Visitor Center on Newfound Gap RD. This 2-mile uphill leads through old-growth forest to a popular, but dangerous, cliff-top lookout. This is a really bad place to take kids. Chimney Tops Trail offers 360-degree views of the Smoky Mountains. This trail has an elevation of 1,432 feet. The average walking time is 2 and a half hours.
3. Alum Cave Trail is located 8.6 miles south of the Sugarlands Visitor Center on New Found Gap Rd. The lower 2 miles of this Mount LeConte access trail features huge boulders and an interesting geological formation known as Arch Rock, old growth forest, and spectacular views from exposed cliffs.
4. Grotto Falls Trail is located 3.5 miles from Gatlinburg on the Roaring Fork Motor Nature Trail. This easy 1-mile hike leads through mature forest to a large waterfall. You can access this trail from traffic light no. 8 in Galinburg. you can walk behind the beautiful waterfalls. The hike is on the Trillium Gap Trail and the elevation is 600 feet. The walking time for this trail is 2 hours.
5. The Tail of Ramsey Falls it is located at the end of the left fork within the Greenbrier area. This challenging hike (an eight-mile round trip distance with two thousand feet of climbing) traverses old-growth forest with giant fir trees and tulips that are sometimes 7 feet in diameter, ending in an exceptionally beautiful 100-foot waterfall. from Ramsay Cascades is 2,200 feet and the walking time is 4 1/2 hours.